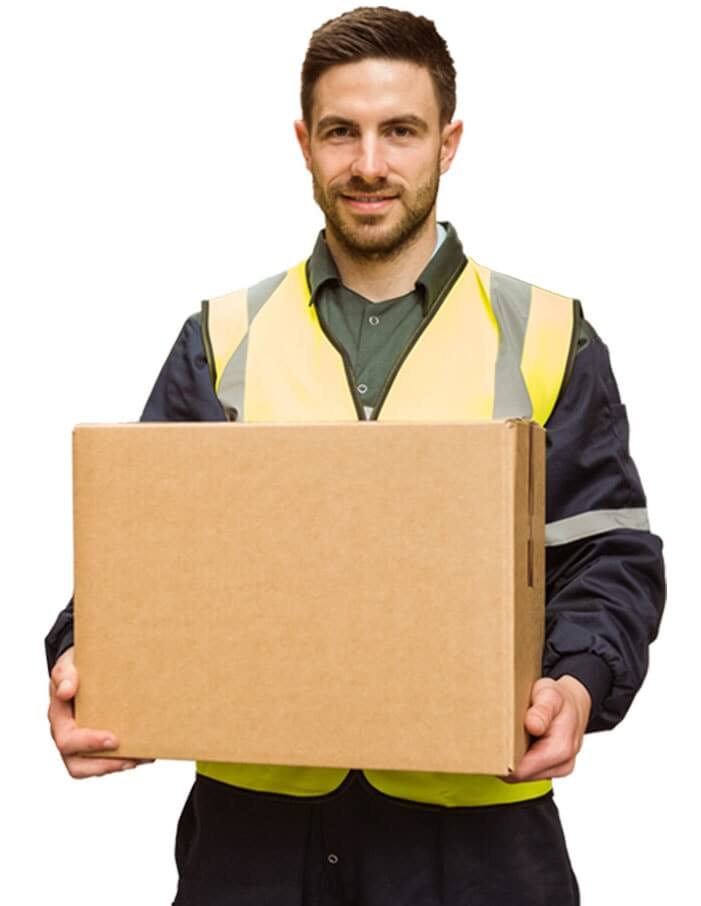 About Our
AYS Logistics
Provides Fast, Convenient, Safe,Secure and efficient Logistical solutions in the areas of imports and exports of goods globally
At AYS, we bring around two decades of industry experience in logistics and freight forwarding as well as associate services. As packers and movers, we have been able to assist clients on the domestic front and as an international packers and movers' we have serviced clients for overseas relocations. In the logistics & freight forwarding domain, we are a one tag system that you can rely on for all your domestic and international needs.
Import Export Goods
Trust the experts to import-export your goods.
Fast Delivery Network
Wide-spread network for fast and timely deliveries.
Well Qualified Staff
Staff trained and experienced to deal with every logistic inquiry.
User Friendly
Easier processes that make your work convenient
Best Logistics Company in Navi Mumbai
AYS is committed to offering you logistics solutions. As a logistic company in Navi Mumbai, we have fulfilled client expectations across varied services including supply chain, packaging, transportation, movers and packers and courier services. If you are looking for a freight forwarder or an international logistic company, we provide efficient, reliable services with real-time updates, prompt customer service and affordable costs for your shipments. We deliver your shipments under optimal care and service and assure you do not fail at your commitments nor lose your valuable time. At AYS, we are a logistic company in Navi Mumbai and your assured partner for every logistic solution.
AYS is the best logistic company in Mumbai, and we have devised advanced mechanisms to offer you efficient logistics solutions for your complex and advanced requirements. We are at the forefront of tackling consignments across varied industries, and we bring in our core expertise towards offering our services. As the best packers and movers in Navi Mumbai, we are the trusted partner in helping you relocate in-between places with maximum ease. We cater across all relocation needs, ascertaining that you can relocate comfortably while your stuff is well taken care of and efficiently handled and transported.
We offer relocation assistance across the household, corporate and other commercial outfits for their packing and moving requirements. We provide relocation through Mumbai, Navi Mumbai & Thane currently. We ensure onboarding, offboarding and even arranging stuff if need be. We are reliable and have been trusted by 100's of clients towards our efficient and time-bound service. We ensure your comfort while doing this, we aim to bring the best we could offer. Our services are structured around a stress-free shifting experience, so you just plan, and we do what is needed, shifting and placing. Our professional movers and packers team ensures every article is carefully packed, right from a kitchen utensil to an artefact. Our elaborate packing procedures ensure the articles are handled and transported safely with no damage
As a top logistics company in Mumbai, at AYS, we provide end-to-end logistics service across all serviceable locations worldwide with our professional expertise. We ensure hassle-free cargo moving through our expansive network as well as expert services. Dedicated multi-modal transportation - We are supplemented by a dedicated network of multi-modal transport services that ensures your cargo does not have to sit and have break journeys. Multi-modal as it combines more than one mode of transportation, comes cost-effective. We at AYS, being a top logistics company in Mumbai, ensure simplified processes, faster deliveries, and cheaper prices. We are also one of the best courier service in Mumbai taking care of your domestic, national, and international courier service. We are a dedicated delivery partner for documents, parcels as well as online shopping companies. Our service is enhanced with timeliness, affordability, and safe deliveries. We are associated with third-party courier partners and assure you of a scheduled service within your time requirements and irrespective of your consignments.
Our Offerings
Opt for our fastest courier service by opting for same-day courier service.
Fastest courier service across locations through our well-established associate network.
Domestic courier service at the cheapest price.
International express courier service for delivering packages around the globe.
Track your courier on the go and keep your recipient updated.
In line with any best Logistics company in Mumbai, At AYS, offer services that supplement the logistics process is quick and reliable transit. We have built associate network in different countries. Being the best logistic company in Mumbai, we are linked to different countries through a network of associates who are equally capable of us, and we, therefore, assure you that your consignment is in safe hands. Our logistic service experience is fulfilled by many such associates across the world who have worked in tandem with us towards the successfully delivered consignments. This confidence in our associates makes us ready to ship anywhere across the world!!
As a logistics company in Thane, we are adept at taking logistics assignments across any location around India. We are experts at handling deliveries and offering value-based services. An international logistics company in Mumbai needs to provide extended services and we provide supplementary services that cruise your assignments through lesser blocks along with efficient and timely deliveries.
Error-free documentation
Documentation errors can ruin a lot of cases, delay, and cause losses in turn. We offer error-free documentation aiming at faster and well-aligned processes and efficient deliveries.
Integrated Warehouses
We provide integrated warehouses in the need of break journeys for your cargo. As an international logistics company in Mumbai, our associate world-class warehouses are huge, well designed and are secured under CCTV vigilance across different locations worldwide. As an international logistics service provider in Mumbai, we are chosen for-
Competitive pricing for customised solutions
Diverse commodities expertise across import & exports
Expert at handling special cases that require specialised experience
Specialists at documentation and compliance matters
Error-free and time-bound logistics service
Speed and accuracy
At AYS, we are a full-service logistics solutions provider, operating in India and servicing across every nook and corner in the world. Located in Mumbai, our strategic presence is crucial to the logistic business by being in proximity to ports and major airports, enabling a faster and affordable distribution of consignment. Our international clients and our service portfolio at catering to worldwide clients make us the right choice for a comprehensive, dedicated and personalised experience first time and for all your recurring logistics assignments. We not only transport goods but build lasting bonds. We are an accomplished logistics service provider and can assure of best services across your air and sea freight as well as transportation requirements.
Air Express Cargo
Surface Express Cargo
Rail Express Cargo
Transport Services
Cold Chain Cargo
3PL Warehousing Solution
Supply Chain Solutions